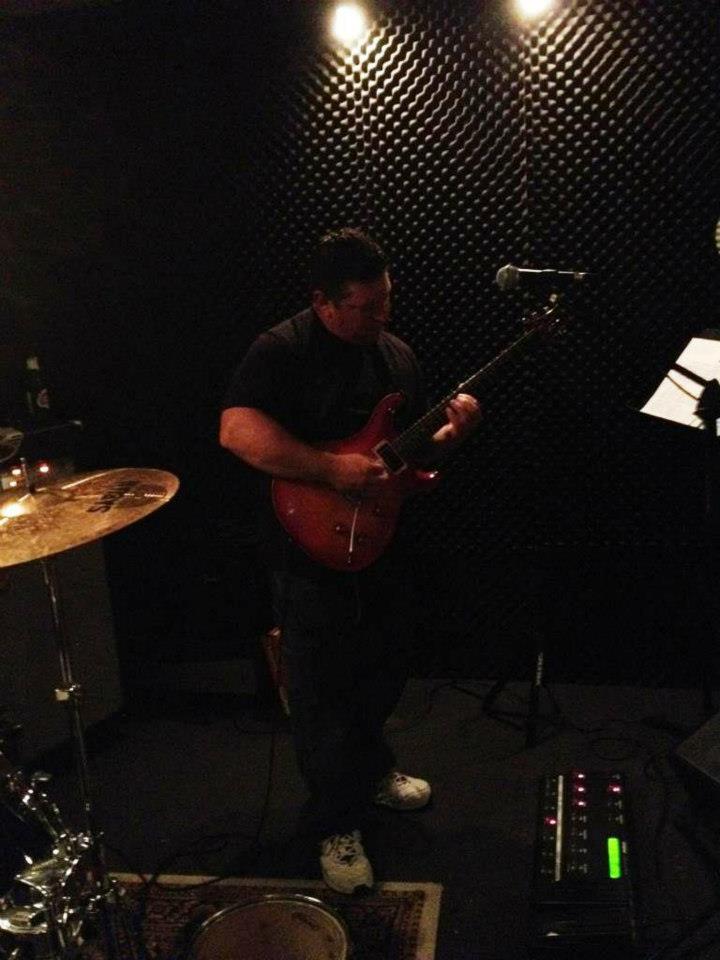 Brendan was born and raised on Long Island (NY). He comes from a family of musicians, poets, artists and song writers. His mother (JoAnne) is a writer and poet as well as a singer and piano player. JoAnne and her sister (Judy) had a duo called "Judy & Jo" and were signed under Capital Records in the 1950's. Brendan's father (Albert) was a drummer, singer and entertainer who appeared on the Ed Sullivan show. His siblings have also embraced the arts with each one playing at least one instrument and/or sings. Expression through music was a part of everyday life in their household.
Following in the footsteps of his father and sister, Brendan began playing the drums at an early age. In elementary school he joined the school band as a percussionist. His school offered students the ability to take music lessons in lieu of a class twice a week, so Brendan signed himself up to take lessons for multiple instruments; trombone, baritone sax, clarinet, violin, tuba, trumpet, cello, piano and choir. It wasn't long before his teachers caught on to the fact that he was missing too many standard core classes and limited his instrument lessons to "one instrument at a time". During a band concert in the sixth grade, Brendan was featured playing "Blue Rock" on his father's 5 piece Ludwig drum kit with the orchestra in front of the entire school. And so began his love for performing music in front of an audience.
At the age of thirteen, Brendan began playing the guitar. Over the years he took some lessons with various teachers, but was predominantly self- taught. He spent countless hours practicing on his guitar every day. A few of his favorite guitar teachers were Rich Rabitin, and the two late jazz masters; Joseph Monk and Remo Palmieri.
Brendan's musical roots were firmly planted around heavy metal rock guitar for most of his early years. His biggest influences were Eddie Van Halen, Joe Satriani, Steve Vai and Yngwie Malmstien. He has played lead guitar in many original and cover bands.
He received his certification as an Audio Engineer and MIDI Technician at the Audio Recording Technology Institute (ARTI) in Hauppauge, NY. He did some work as a freelance engineer, but mainly used his skills for recording his own original music.
Soon after, Brendan took up the bass guitar and expanded his ability to include both nylon and steel string acoustic guitars to broaden his musical expression. Over time his influences became more diversified and he began to listen and play many other genres such as classical, jazz, funk, blues, folk and new age. Today Brendan's passion lies with melodic instrumental music.